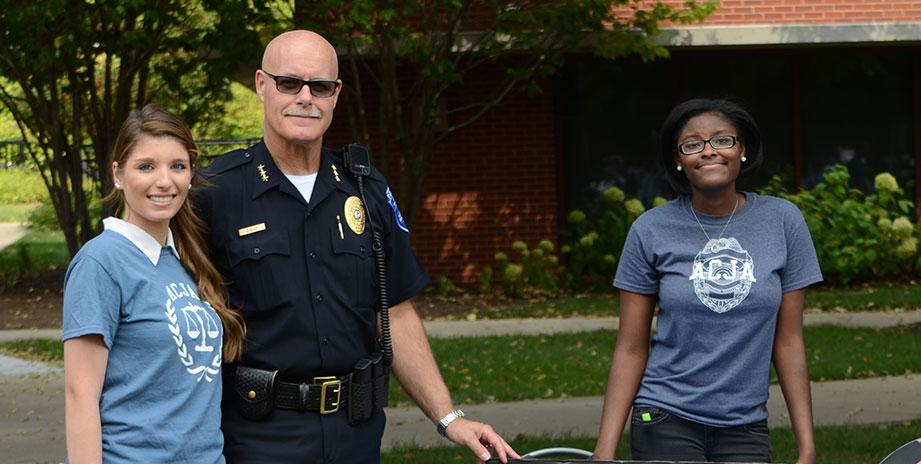 The criminal justice program at Aurora University has two aspects to its mission. First, it provides a broad academic background for students in the area of criminal justice so that they have maximum flexibility while in school and after they graduate, regardless of whether they intend to undertake a career in law enforcement, corrections, probation, parole, or federal service, or attend graduate school. Second, the program provides criminal justice practitioners with related and pertinent college courses to assist them in the performance of public service.
With these purposes in mind, the goal of the criminal justice program is to provide students with opportunities to develop both a theoretical and a practical understanding of the complexities involved in the processes of the justice system. Aurora University has developed a program for criminal justice majors composed of a core of eight required courses supported by various program electives that support the core. Majors in criminal justice select an additional four courses from those electives. Internships also are available in one or more professional capacities within the functional agencies of the criminal justice system and in other community service agencies.
This major is also offered as an Adult Degree Completion Program.