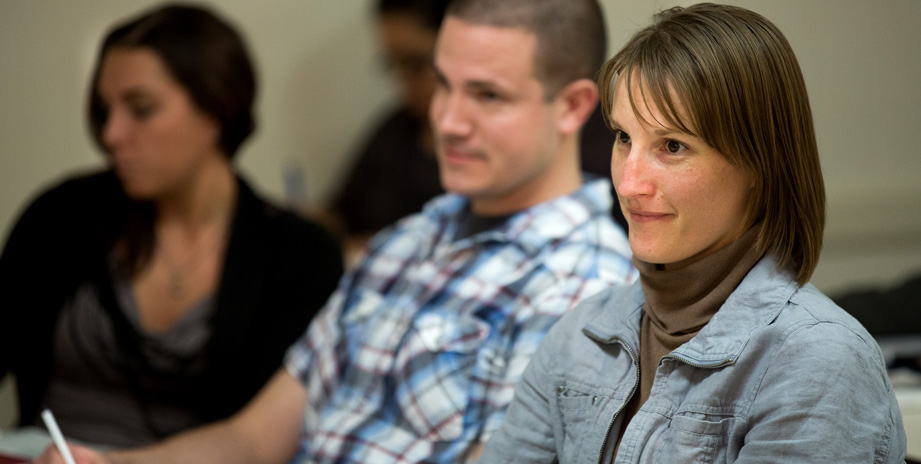 The adult completion program in accounting is a fast-paced, year-round program that enables adults who work full-time to earn a bachelor of arts or bachelor of science degree. Our curriculum challenges you to combine your prior learning, both formal and informal, with theory, concepts and history. The course structure includes working in teams to apply learning to hypothetical and real world challenges.
Classes meet in eight- and 16-week modules, allowing for flexibility in making progress toward your educational goals while managing work and family commitments. Transfer credit from another institution is welcomed.

The Adult Degree Completion Bachelor of Arts in Accounting major includes:
30 semester hours of general business, math, economics and accounting courses
21-22 semester hours of upper-division accounting courses
3 semester hours of accounting electives
The Adult Degree Completion Bachelor of Science in Accounting major includes:
All of the requirements of the bachelor of arts program
Nine to 10 additional semester hours in operations research, statistics and calculus
NOTE: Supporting coursework in computer science, sociology, psychology, writing and philosophy is strongly recommended by the faculty.