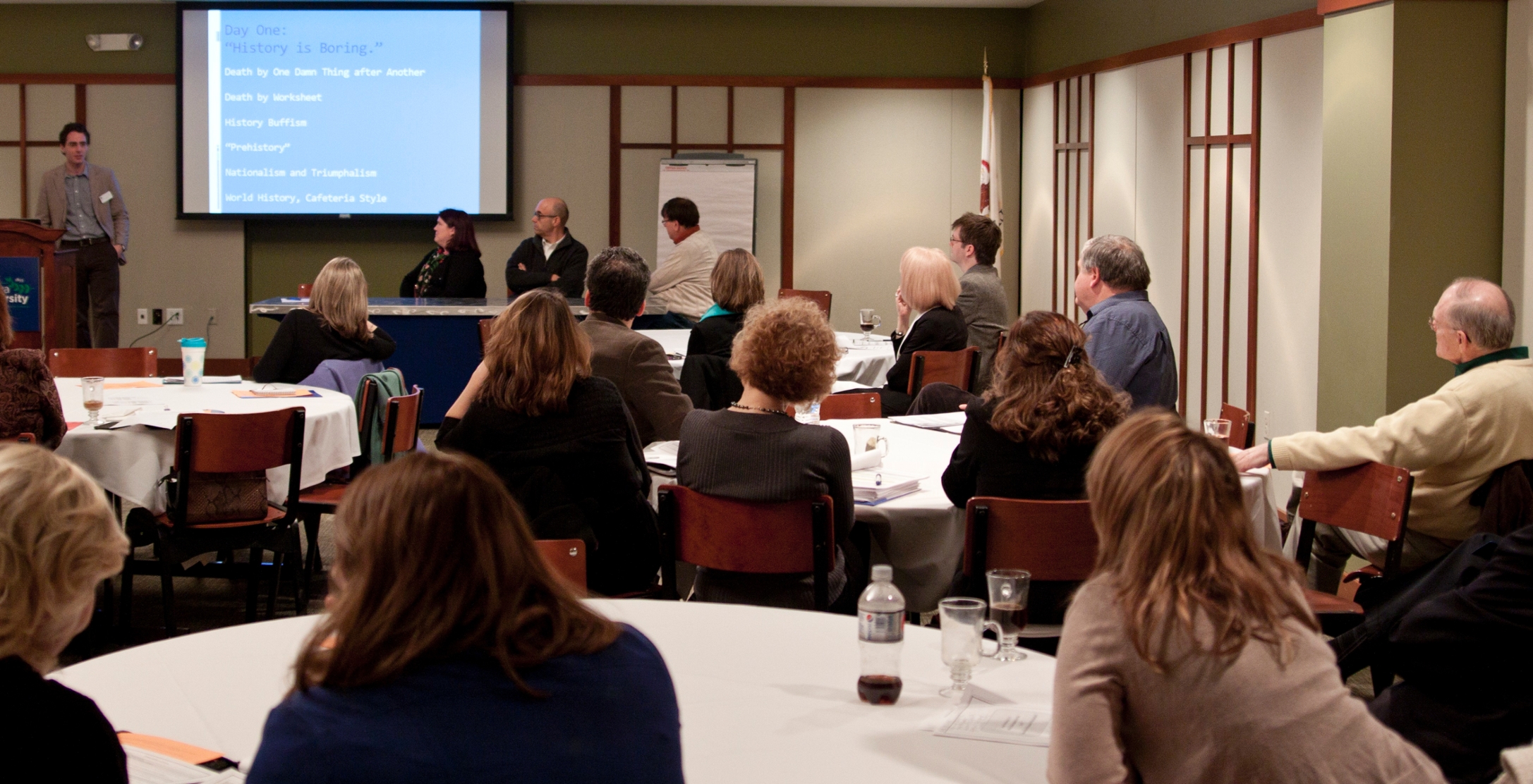 Aurora University's Center for Excellence in Teaching and Learning (CETL) promotes excellence in student learning through the development and support of faculty. The CETL seeks to advance innovation in teaching and learning environments by engaging faculty in professional development opportunities. The Center assists faculty across all career stages and disciplines with a variety of programs and resources focused on best teaching practices, effective evaluation methods, innovative course design, mentoring and classroom management.
CETL Events
2015-2016 Events Guide
CETL Event Registration
Fall 2015 Lecturer/New Faculty Orientation
Sunday, August 23rd - 12:00 p.m. to 4:00 p.m. - Dunham Hall #001
*Please R.S.V.P. to Joyce Pratt jpratt@aurora.edu by August 15th.
Fall 2015 New Adjunct Faculty Orientation
Saturday, August 22nd - 9:00 a.m. to 4:00 p.m. - University Banquet Hall
2016 Faculty Teaching and Research Symposium
Wednesday, February 17th - University Banquet Hall
Abstract Deadline: Friday, January 22nd
Previous Faculty Teaching and Research Symposia
2015 Symposium Schedule
2014 Symposium Schedule
2013 Symposium Schedule
2012 Symposium Schedule
2011 Symposium Schedule
2010 Symposium Schedule
2009 Symposium Schedule 
2008 Symposium Schedule