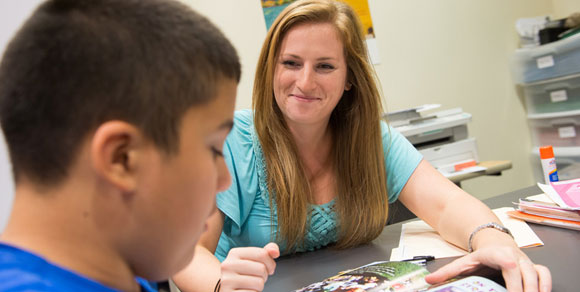 The number of children who come from a non-English language background is rapidly increasing in public and private schools throughout the United States. Illinois, among many other states, faces a shortage of teachers with certification in Bilingual and/or English as a Second Language (ESL) Education. Many of these positions go unfilled every year. Aurora University's School of Education has taken pride in keeping abreast of changing trends and needs in the communities it serves. This endorsement program offers the courses required for your certification in the field of Bilingual/ESL Education. You can join the group of teachers prepared to meet the linguistic and academic needs of today's diverse student population!

Classes are offered on the Aurora University campus, Aurora University Woodstock Center and at off-campus sites throughout the university's operating region in Illinois. They are delivered collaboratively via a partnership between Aurora University and an individual school district or a consortium of small districts. Courses are delivered by School of Education faculty. Diversify your portfolio and contribute to your school district. Become a member of Aurora University's family!
Open House and Visit Days
No events scheduled at this time.
Additional Program Offerings

Woodstock Center: Contact Gary Elkins at 815-337-6041 or gelkins@aurora.edu for information on the Spring 2014 cohort.