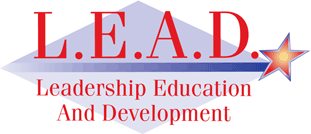 What makes a good leader? Do you have a leadership style? How do you communicate to effectively influence others? How are you preparing for future leaderships roles?
The leadership certificate program at Aurora University, L.E.A.D., is designed to address these questions and challenge you to increase your leadership skills. Through the integration of academics and experiential activities, you will have the opportunity to enhance your leadership development - and earn a leadership certificate along the way.
The program is comprised of three sequential tiers: "Emerging Leaders," "Leadership Practices" and "Enhancing Campus Leadership." Students are required to attend all educational workshops and obtain a leadership position on campus or off campus.
Applications for the program can be downloaded here. The Emerging Leaders deadline for applications is October 31 of that school year.
For more information, contact Kristen Johnson, Director of Student Leadership, at (630) 844-5624 or kjohnson@aurora.edu.
The Servant Leadership Initiative offers public workshops, discussion groups, guest lectures and seminars for the larger community. Please check back for future events.
No events scheduled at this time.