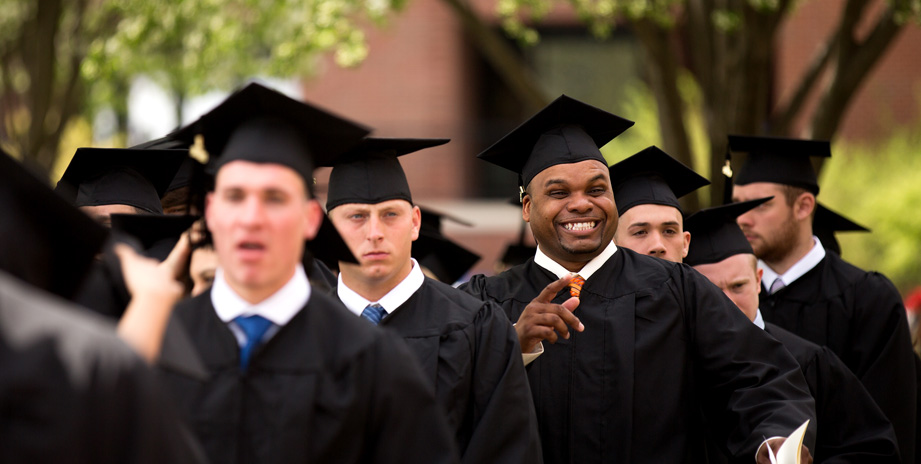 Graduation Forms and Deadlines
The application for graduation is available via your Web Advisor account. You will receive an automated email verification of your submission of the graduation application. The graduation application fee payment needs to be made through your "e-bill" account.
Academic regalia is required if you are attending your commencement ceremony. Please make certain that you go to the Herff Jones website to order your academic regalia. There is no additional charge for academic regalia and it's yours to keep.
Filing Deadlines for all 2013-2014 (December, May and August graduation dates) Commencement Ceremonies:

February 28, 2014 for application for graduation and regalia orders.
March 1, 2014 - Web Advisor graduation application will be removed and regalia orders will no longer be able to be processed.
Contact Kendra Trudo at 630-844-5413 (ktrudo@aurora.edu) for late filing and payment information after March 1, 2014.

Graduation Policies and Procedures
If you do not plan to participate in the commencement ceremony, you must still submit the Application for Graduation and appropriate fee by the deadline indicated above. This information is required in order for your name to be placed on the graduation lists that are approved by the faculty and Board of Trustees this spring.
Potential undergraduate degree candidates: If you have not yet received a degree check, please contact the Crouse Center at 630-844-6870.
Failure to submit the graduation application and fee by the above deadline will move your graduation date to December 2014.
Please feel free to contact Kendra Trudo at ktrudo@aurora.edu or 630-844-5413 if you have any questions regarding graduation or if you are unable to access the Web Advisor graduation application.