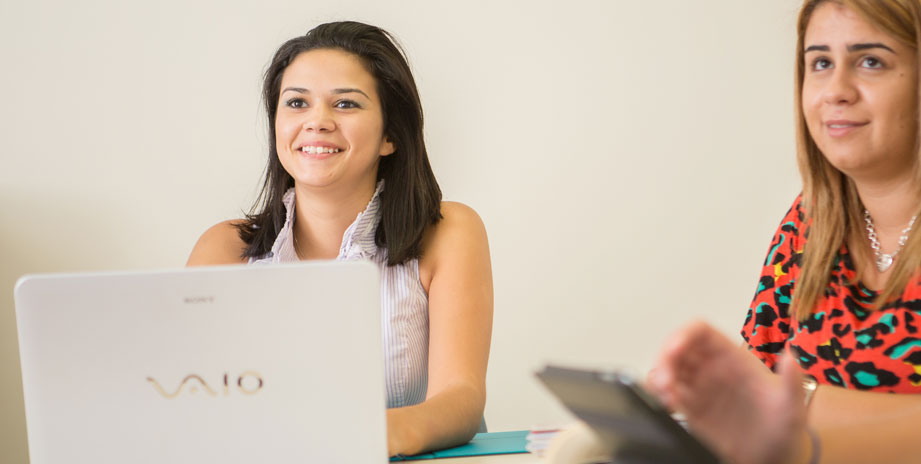 The Bachelor of Arts and Bachelor of Science in Management Information Technology programs at AU provide in-depth studies of the software, hardware, network, data and people needed to run effective information systems. Through your coursework and your professional internships, you'll gain skills and knowledge to pursue a career in high-tech business environments. 
Program Overview
To earn an undergraduate degree in management information technology, you will complete at least 120 semester hours in general education and business courses. You also must complete concurrently all of the requirements for the major in business administration (47-48 semester hours).
The Bachelor of Arts in Management Information Technology major includes:
25 semester hours of required management information technology and business courses
19 hours of required major courses
Nine semester hours of selected electives
A professional internship, to be completed in the junior or senior year
Supporting coursework in communication, mathematics, sociology, psychology, writing and philosophy is strongly recommended.
The Bachelor of Science in Management Information Technology major includes:
All of the requirements of the bachelor of arts program
Six semester hours of selected business and math courses
The minor in management information technology includes:
18 to 19 semester hours, including nine semester hours of general business courses and nine semester hours of management information technology electives
Up to nine semester hours can be applied to both the business administration major and the management information technology minor
Career Opportunities
Our graduates work at a variety of corporations as managers requiring a technical edge, business application programmers, help desk analysts, end-user training and support personnel, process consultants, user liaisons and business system analysts.