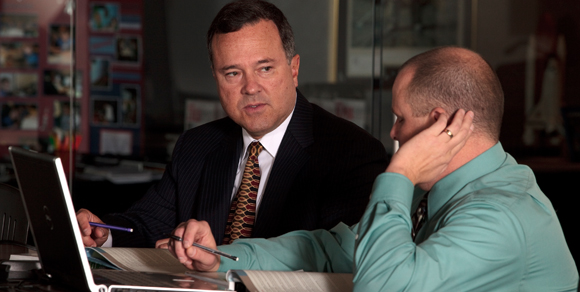 Choosing a school is not a simple decision, and we know there are many factors for you to consider in continuing your education. The Aurora University Woodstock Center's academic programs and environment will allow you to achieve your academic and career goals.  The center offers:
Programs designed to be responsive to the ever-changing demands of the job marketplace.
Convenient evening and weekend class schedules to help balance your professional and personal life.
Small class sizes of students who are like-minded, goal oriented professionals.
Faculty who are practitioners in their field and passionate about teaching.
Personalized advising and program planning to guide you to complete your degree on time.
Quality programs accredited by the North Central Association of the Higher Learning Commission.
Financial aid and payment plans available to help you invest in your future.
Take the Next Step
Open House and Visit Days
No events scheduled at this time.