Aurora University is one of the premier Illinois universities.  Its mission statement: "an inclusive community dedicated to the transformative power of learning' is experienced each day in the lives of AU students.  An Aurora education is guaranteed to change a student's life at any of the three AU locations.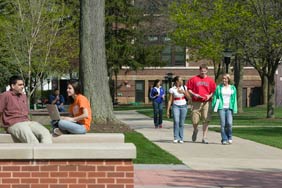 The Aurora campus, located in Aurora, IL, offers 40 undergraduate majors, 40 undergraduate minors, 13 graduate degrees and two doctoral degrees.
George Williams College campus, located on Geneva Lake in Williams Bay, Wisconsin, offers 4 undergraduate majors, 12 graduate degrees and two doctoral degrees.
Woodstock Center, located in Woodstock, Illinois offers 7 adult degree completion, graduate degrees, endorsements and certification programs.