*The Schingoethe Museum and Art Gallery will be closed until 2015.*
Aurora University is pleased to announce that the Schingoethe Museum and Art Gallery will be relocated to the new Welcome Center, a 21,000-square-foot building that will serve vital purposes, in 2015. One wing of the Welcome Center will house the Schingoethe Museum with collections and exhibits oriented around a large central art gallery.
Watch this page for updates!
Questions? Please call 630-844-7843 or email museum@aurora.edu.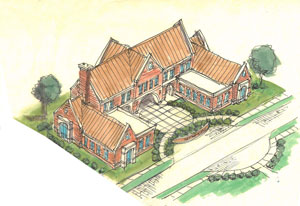 View the AU campus map to see parking facilities and campus details.
View the live construction of the new museum, which will be located on the southeast corner of campus on Calumet at Prairie.