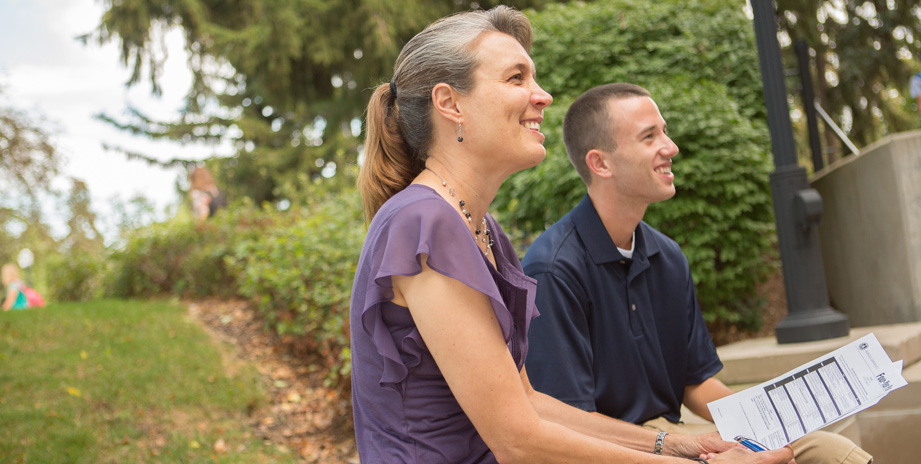 We are not currently accepting new applications for this program. Please contact the Office of Admission at 630-844-5533 or admission@aurora.edu for additional information.
The minor in servant leadership will guide students through a multi-year process of character examination facilitated by the exploration of the roles of commendable exemplars of citizenship, stewardship, and excellence. The program model provides an experiential opportunity through which the value of continuous learning can be reinforced beyond biographical examples. The overall goal of this program is to provide a path for students to define and claim the elements that will define their own integrity, all with an air of intentionality rather than default. There is no more appropriate way to begin the lifelong practice of citizenship, excellence, continuous learning and integrity, than to be asked to examine and demonstrate those practices for oneself.  The requirements for completion stipulate 20 semester hours. The curriculum draws from classic and current literature, and historical and contemporary biographies to build a philosophical premise for navigation of leadership rights and responsibilities, exemplifying servant leadership and stewardship. 

For more information about the minor in servant leadership, please contact Mary Tarling, Associate Professor of Accounting, at mtarling@aurora.edu or 630-844-7802.