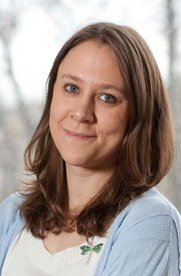 Professor, Chair, Psychology Department
College of Arts and Sciences
Building and Room Location:  Institute for Collaboration, Room 310
Telephone: 630-844-3692    
Fax: 630-844-6182
Email Address: rfraniuk@aurora.edu

My philosophy of teaching is based on three main principles—enthusiasm, critical thinking and open-mindedness—with the central goals of getting my students excited about psychology and learning in general and getting them to apply what they learn to situations outside of the classroom.
Education
Ph.D., University of Illinois, Urbana-Champaign
M.A., University of Illinois, Urbana-Champaign
B.S., University of Illinois, Urbana-Champaign

Areas of Specialization
Social Psychology
Psychology of Gender
Gender Violence and Media
Romantic Relationships

Courses Taught
General Psychology
Personality Psychology
Careers in Psychology
Social and Applied Psychology
Violence Against Women
Contemporary Issues in Psychology
Wellness and Social Responsibility

Highlights of Publications, Honors and Professional Contributions

Psi Chi Faculty Advisor Research Grant for "Inconsistencies in Print Journalism and Attribution of Blame in Sexual Assault" (2012).
Marcus and Mark H. Trumbo Award for Excellence in Teaching (2010).
Franiuk, R., & Scherr, S. (2013).  "The lion fell in love with the lamb:" Gender, violence, and vampires. Feminist Media Studies, 13(1), 14-28.
Franiuk, R., Shain, E.A., Bieritz, L., & Murray, C. (2012). Relationship theories and relationship violence: Is it beneficial to believe in soulmates? Journal of Social and Personal Relationships, 29(6), 820-838.
Franiuk, R. & Shain, E.A. (2011). Beyond Christianity: The status of women and rape myths. Sex Roles, 64, 311-323.
Coleman, J.M., & Franiuk, R. (2011) Perceptions of mothers and fathers who take temporary work leave. Sex Roles, 65, 783-791.
Burnette, J.L., & Franiuk, R. (2010) Individual differences in implicit theories of relationships and partner fit: Predicting forgiveness in developing relationships. Personality and Individual Differences, 48, 144-148.

Highlights of Campus Involvement
Psi Chi Advisor, 2007-present