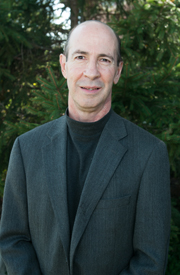 Associate Professor of Education
School of Education, Elementary Initial Certification
Office Location:  Institute 222B
Telephone: 630-844-4572
Fax:   630-844-5530
Email Address:  jvarney@aurora.edu
I have been blessed to be an educator for over 35 years. I began a 33-year career in the West Aurora public school system by teaching first grade at Lincoln Elementary. I have held positions as Director of Early Childhood Programs, principal at Todd, Schneider and Freeman elementary schools, and as a University Supervisor for Aurora University. At AU, I taught graduate education cohorts for ten years before beginning a full-time professorship in the College of Education in 2006.
Education

Ed.D. - Aurora University
Certificate of Advanced Study in Educational Administration - National Louis University
M. S. in Early Childhood Education - Northern Illinois University
B.S. in Elementary Education - Illinois State University
Areas of Specialization 

Initial Certification foundation courses, educational psychology, mentoring and motivation.
Courses Taught

How Schools Work
Theories of Learning
Contemporary Issues of Education
Supervision
Educational Administration
Action Research Project
Highlights of Publications, Honors and Professional Contributions:

Zweifel, J., & Varney, J.  (1980).  Serving the preschool noncategorical handicapped:  
The Edna Smith Child Development Center.  In Evans, R., Early Childhood
Development and Care Journal, 6, 147-153.
Varney, J.  (2003).  A study of the relationships among doctoral program components and
dissertation self-efficacy on dissertation progress.  Ed.D. dissertation.  Aurora
University, Aurora, Illinois.
Varney, J.  (In Press).  Humanistic mentoring: A unique kind of helping
relationship.  Kappa Delta Pi Record.
West Aurora District 129 Golden Apple Award for excellence in education, 1986.
Lions International Melvin Jones Fellow Award, 2002
Highlights of Campus Involvement

Counselor, Kappa Delta Pi (2006-present)
Chairman of College of Education Mentoring Committee (2006-present)
Member of AU Spartan Club (2006-present)
Member of AU Senate (2008-present)
Other Interests

Running, tennis, playing the trumpet, walking with my wife, playing with my granddaughters