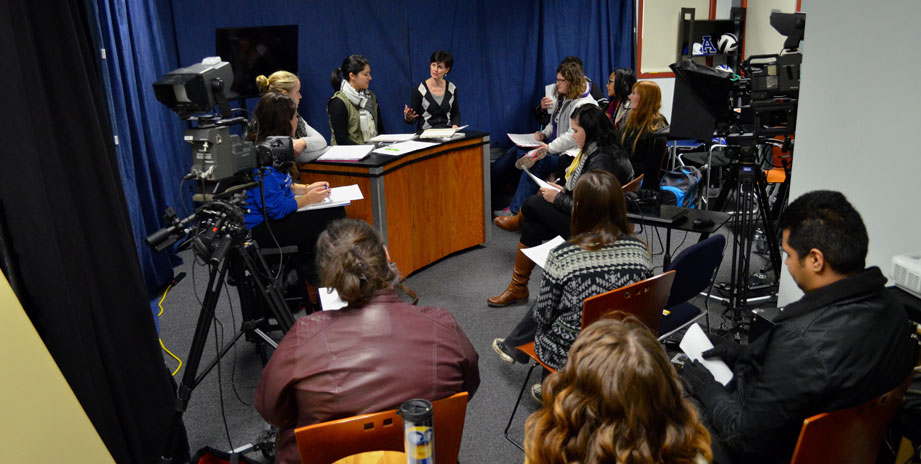 Lamda Pi Eta, the official communication studies honor society of the National Communication Association (NCA), is an organization that recognizes and rewards scholastic excellence in communication studies while establishing a closer relationship between students and staff. Lamda Pi Eta brings together communication majors from many diverse backgrounds, thereby transforming the culture of the communication major at Aurora University.
Lambda Pi Eta (LPH) has more than 400 active chapters at four-year colleges and universities worldwide. LPH was founded in 1985 at the University of Arkansas. LPH became a part of the National Communication Association (NCA) in 1988, and the official honor society of the NCA in July 1995.
LPH represents what Aristotle described in his book, Rhetoric, as the three ingredients of persuasion: Logos (Lambda), meaning logic; Pathos (Pi), relating to emotion; and Ethos (Eta), defined as character credibility and ethics.
Lambda Pi Eta demonstrates and exemplifies all Aurora University's guiding principles of integrity, citizenship, continuous learning and excellence. Lambda Pi Eta recognizes student academic success and encourages students to develop leadership skills through participation in departmental, university and community events. We are committed to developing research, thinking, writing, speaking, listening, team-building and leadership skills. We study the processes of interaction in a variety of contexts, cultures and styles. We teach the ability to interact ethically, confidently and effectively in an increasingly diverse society.

Goals of Lambda Pi Eta

Recognize, foster and reward outstanding scholastic achievement in communication studies
Stimulate interest in the field of communication
Promote and encourage professional development among communication majors
Provide an opportunity to discuss and exchange ideas in the field of communication
Establish and maintain closer relationships between faculty and students
Explore options for graduate education in communication studies
Joining Lambda Pi Eta
Membership in the communication honors society is determined by the following standards as established by the national governing body:
3.0 cumulative GPA with 60 semester hours completed
3.25 GPA for communication courses with 12 semester hours completed
Faculty Advisor

Dr. Pamela Wicks
Assistant Professor, Communication
Aurora University
For more information, please email us.