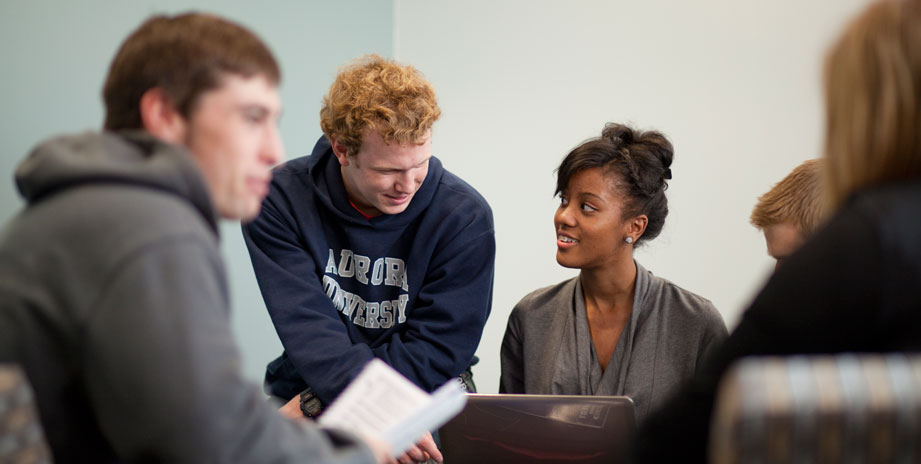 We are not currently accepting new applications for this program. Please contact the Office of Admission at 630-844-5533 or admission@aurora.edu for additional information.
Minor in Film Studies 20 semester hours 
The minor in film studies allows students the opportunity to select a program of study that examines the many facets of American and international film. The nature of the program allows students to select courses that emphasize media productions and those in which they experience different approaches to film study, including film aesthetics, film theory, film genres, film and cultural difference, film history, and basic film vocabulary. Students will need to successfully compete at least 20 semester hours in the minor.  
Required Courses (12 semester hours) 
COM2300 The Art of Film (4) 
COM3410 Survey of European Film (4) 
COM3420 Survey of Non-Western Film (4)  
Elective Courses* (8 semester hours at a minimum) 
COM2850 Visual Communication (4)
COM3310 Media Criticism (4) 
COM3710 Screenwriting & Cinema Production (4) 
COM3810 Special Topics in Communication (4)** 
COM4100 Research Design & Analysis (4)
COM4940 Communication Internship (4)**
SPN3450 Spanish Language Films (4)  
*Communication or media studies majors must select two unique electives not already used to fulfill the requirements of the major or another minor.
**To be eligible for the minor, this course requires approval of course/internship content as relevant to minor.