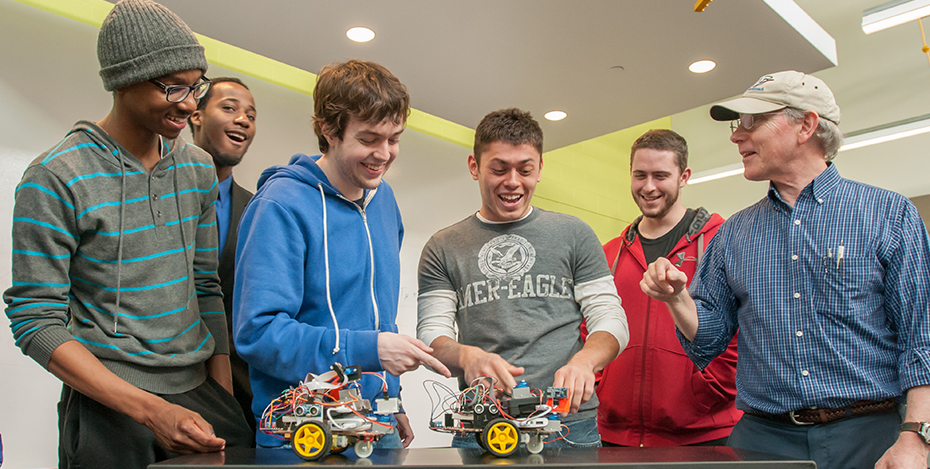 Update 4/20/2017: The courses listed below are now being generously funded through various scholarship sources. Full scholarships will be granted for students on a first-come, first-served basis.
Have you thought of an idea for a new invention?
Are you interested in learning the language of innovation?
Our summer classes will focus on the design process cycle and interpersonal skills. You'll work with AU professors and industry professionals to gain experience and develop an understanding of STEM careers.
Students who complete either course will earn two undergraduate credits granted by Aurora University.
To register for courses through the Michael J. Birck Innovation Engineering Program, please choose the link below.
Summer 2017 Courses:
Registration deadline has passed - Leading Design
EGR1500: Introduction to Engineering Design I
2 undergraduate credits
June 12-30 | Monday-Friday, 8:30-11:30 a.m.
Aurora University Main Campus
The Invention Process
CSC1810: The Invention Process
2 undergraduate credits
July 10-28 | Monday-Friday, 8:30-11:30 a.m.
Aurora University Main Campus