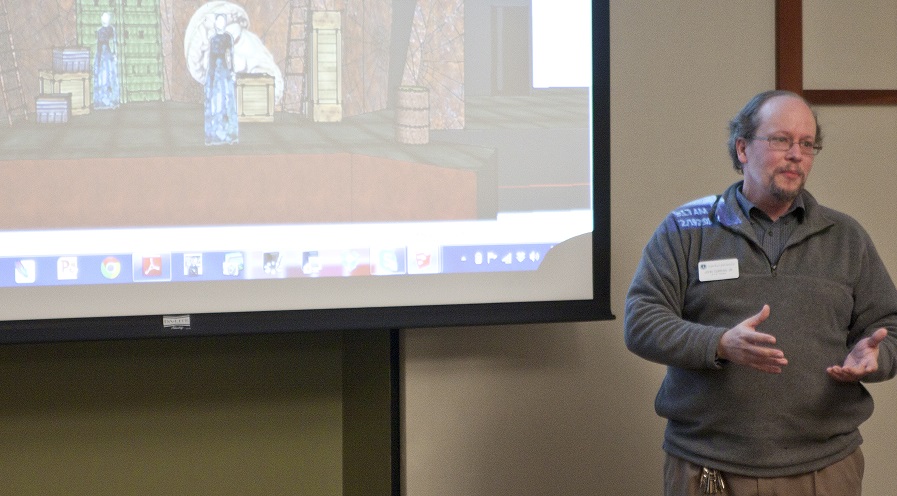 Aurora University's Center for Excellence in Teaching and Learning (CETL) promotes excellence in student learning through the development and support of faculty. The CETL seeks to advance innovation in teaching and learning environments by engaging faculty in professional development opportunities. The Center assists faculty across all career stages and disciplines with a variety of programs and resources focused on best teaching practices, effective evaluation methods, innovative course design, mentoring and classroom management.
Faculty Summer Institute
Wednesday-Friday, May 28th-30th, 2014
George Williams Campus, Williams Bay, Wisconsin
Sessions will focus on the practice of "backward design" in course development, also known as understanding by design or teaching concepts over content. This focus is a follow-up of the presentation by Dr. Jim Pellegrino in March on assessment. Sessions will be a blend of educational and actual work time with colleagues from the same or similar academic programs. This is an opportunity to develop your courses within the framework of your overall curriculum. Programs are invited to send 2-4 faculty members to work as a team on course and curriculum development.
Meals and lodging will be provided. Space is limited to 24 faculty members. For information and registration, contact Dr. Alicia Cosky, Dean of Faculty, at acosky@aurora.edu or 630-844-5116.
2015 Faculty Teaching and Research Symposium
Wednesday, February 18th, 2015
Abstract Deadline: Friday, January 16th, 2015
Abstract Submission Form
Previous Faculty Teaching and Research Symposia
2014 Symposium Schedule
2013 Symposium Schedule
2012 Symposium Schedule
2011 Symposium Schedule
2010 Symposium Schedule
2009 Symposium Schedule 
2008 Symposium Schedule 
CETL Events