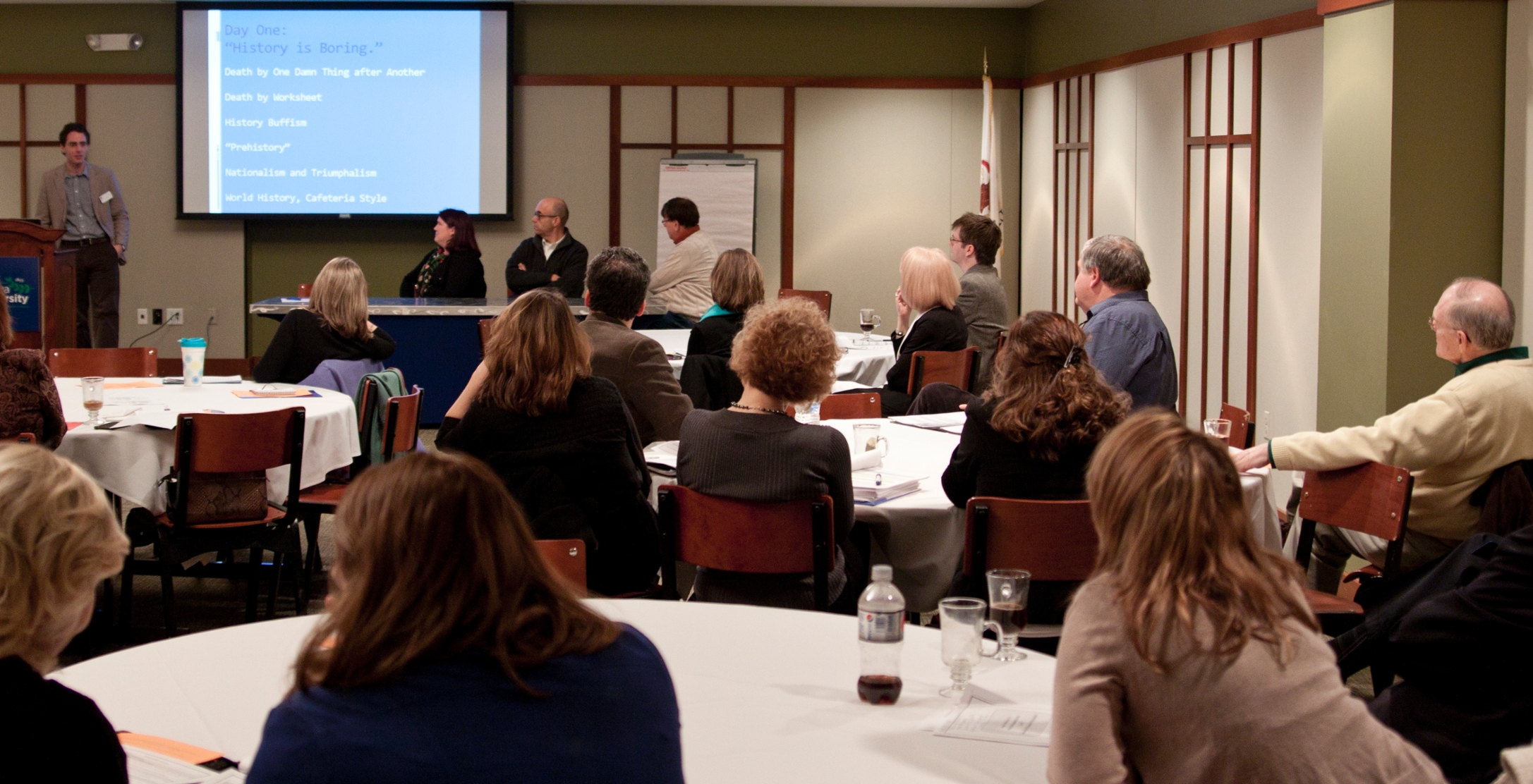 Aurora University's Center for Excellence in Teaching and Learning (CETL) promotes excellence in student learning through the development and support of faculty. The CETL seeks to advance innovation in teaching and learning environments by engaging faculty in instructional development opportunities. The Faculty Development Committee offers a variety of programs and resources focused on developing academic and field experiences that maximize student learning through implementation of best practices in instructional design, delivery, and assessment.  Onsite and remote participation is available to both adjunct and full-time faculty.
CETL Events
2016-2017 Events Guide
CETL Event Registration
Spring 2017 10th Annual Faculty Teaching and Research Symposium
Thursday, February 16th - 9:00 a.m. to 3:00 p.m. - Welcome Center/Ethel Tapper Recital Hall
Abstract Deadline: Friday, February 3rd
Please complete abstract form HERE.